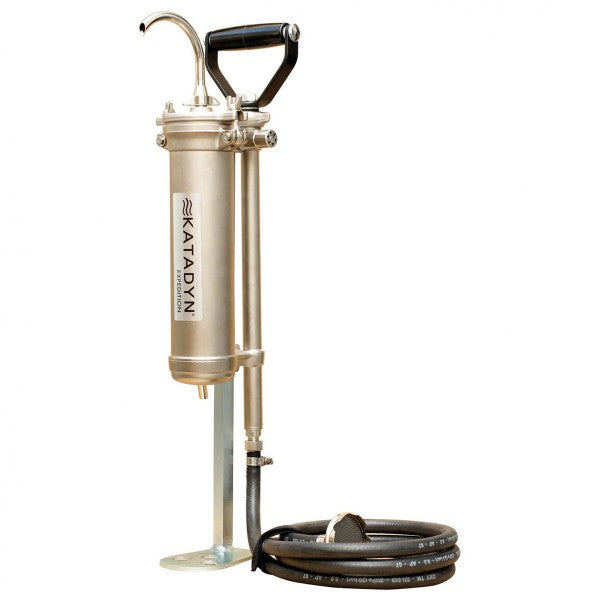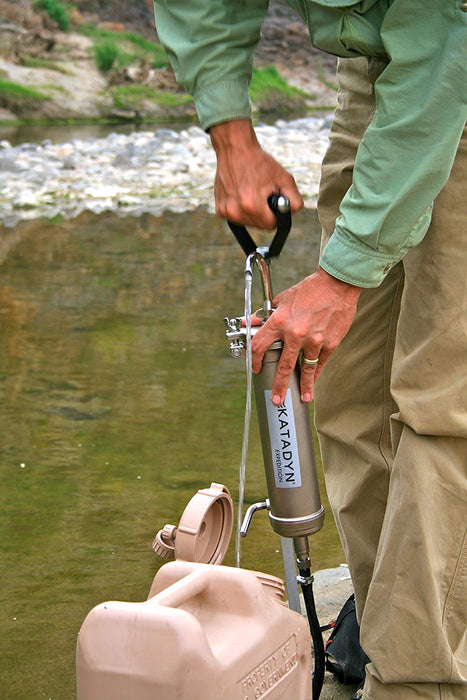 Katadyn Expedition Water Filter
A group on the move needs a water source it can count on. The Katadyn Expedition is just that. As indestructible as it gets, the Expedition is as easy to use as it is to pack along. Its high-performance filtration uses our silver-impregnated ceramic to ensure the water is free of bacteria and protozoa. Plus, when your group is parched after a long day, you can push out an incredible 4 liters/minute of safe, fresh, regenerating water.
The Expedition is made of stainless steel materials, includes a foot stand and ergonomic handle used to build up high pressure, and includes a long hose with integrated pre-filter.

Dimensions (in): 22.62
Diameter (in): 0.78 ∅
Output (gal): 4.23 quart/min
Technology: Ceramic depth filter 0,2 micron
Weight (kg) (oz): 183.42