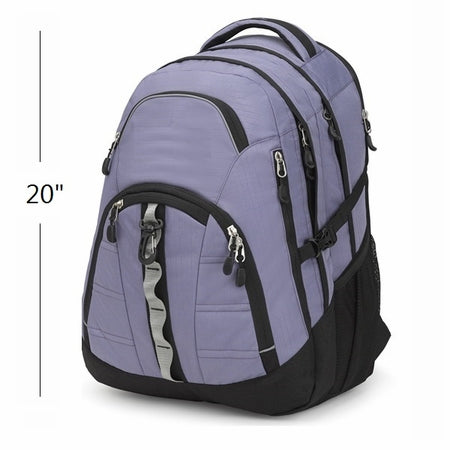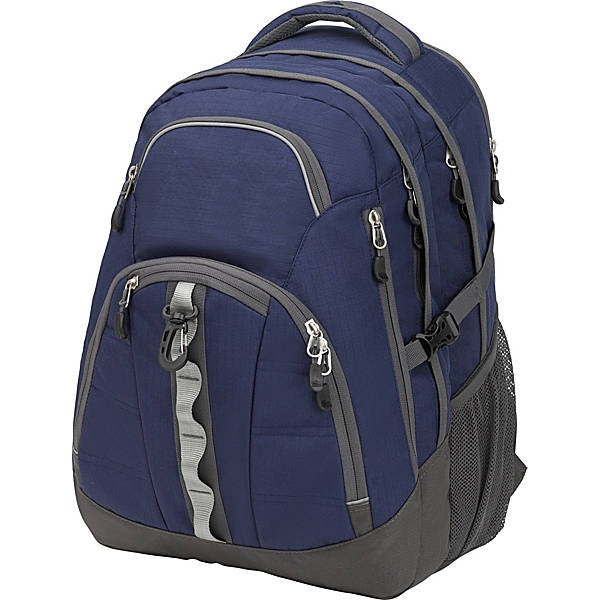 The Defender Backpack (Bullet Proof)
Whether you are traveling to class or a meeting, our NIJ IIIA Defender Backpack is ideal for students and business professionals alike who desire an extra layer of protection while on the go. The semi-flexible NIJ IIIA anti-ballistic panel is made with the latest DuPont Kevlar technologies, and is discreetly sewn into the back of the pack so you can covertly and safely get to your destination. The integrated suspension system evenly distributes the weight of the bag, minimizing the strain on your back and shoulders that is often the result of carrying heavy textbooks, laptops, etc.

Features and Benefits
Anti-ballistic panel weighs only 20 oz. (roughly the same as a water bottle).
Large, multi-compartment design.
Padded laptop sleeve holds most 17" notebook computers.
Zippered accessory pocket.
Mesh beverage pockets.
Multi-loop daisy chain for attaching extra accessories.
Reflective accents.
Adjustable, padded, ergonomically curved straps stabilize the bag and provide all-day comfort.
Ballistics
Constructed with the latest DuPont Kevlar technologies.
Tested to the NIJ IIIA standards stopping a 357 Magnum, 44 Magnum, 9mm, .45 caliber hollow point ammunition and more.
Panel: Sewn in (buried).
Specifications
Proudly manufactured in the United States of America.
Capacity: 2750 cu. in., 45 liters
Weight of panel: 20 oz. (567 grams).
Weight of bag + panel: 4.5 lbs. (2 kg).
Dimensions: 20"H x 15"W x 9.5" 
Testimonial
"Love that it looks like a normal kids backpack- nothing listed on outside like some other backpacks list." -Pinkt4n
Shipping: Please allow 14-21 business days. A majority of our products are custom-made at the time you place your order and must pass rigorous quality assurance analyses before they leave our facility. Anti-ballistic materials (whether purchased from us or any other company) have an industry standard expiration of 5 years, and we strive to preserve our product's longevity by following a 'made to order' production approach. We pride ourselves in delivering the highest quality products to our customers and appreciate your understanding.
View Our H.P. WHITE LABORATORY NIJ-STD-0101.06 Testing Performance Certification