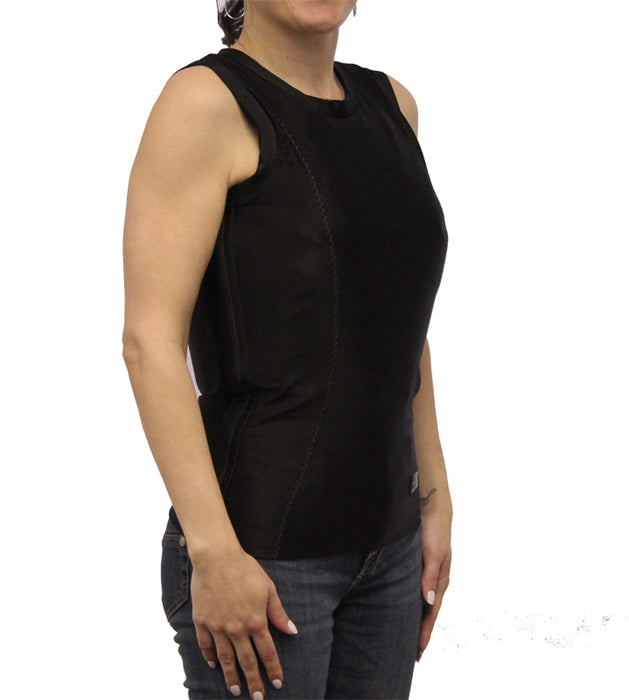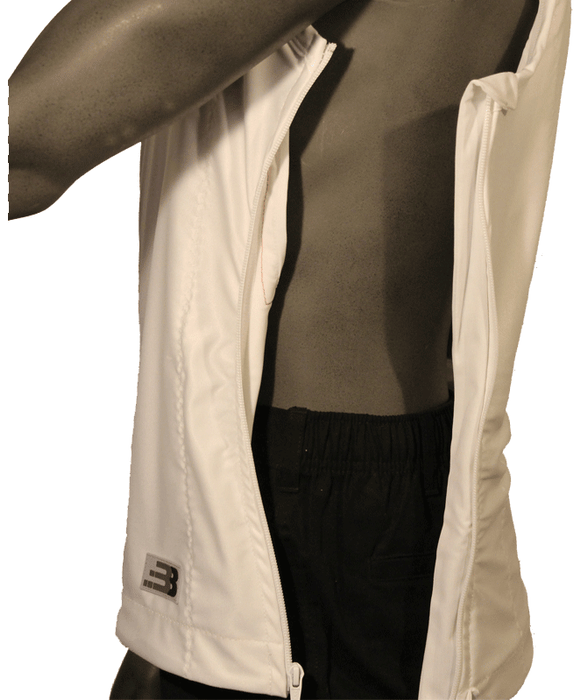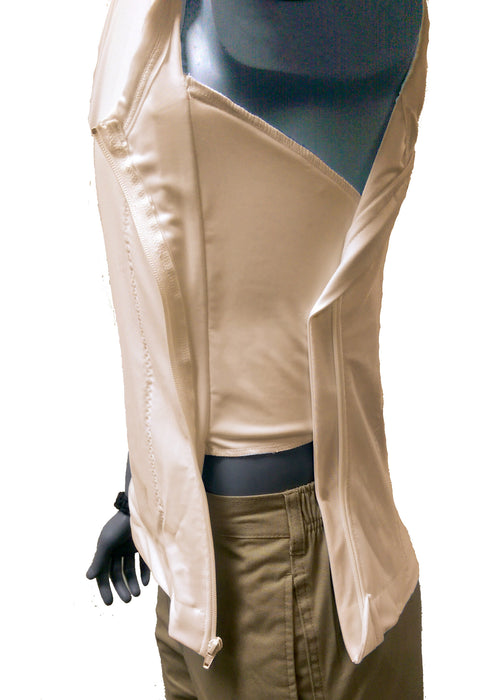 Ballistic Base Layer Compression Vest
Product Description:
The Gabriel Ballistic Base Layer, created by one of BulletBlocker's finest engineers, is the most concealable piece of body armor on today's market with a NIJ IIIA rating offering its wearer unprecedented comfort. Whether an undercover task-force member, a silent operator, or a private citizen needing an ultra-concealable piece of body armor, the Gabriel BBL gives you the tactical advantage you need and the ultimate comfort you deserve. Ergonomically designed to provide complete uninhibited mobility when used in close quarter tactics. Each Gabriel BBL is custom built and its sleek design leaves a nearly invisible footprint under most garments.
 **Additional Option: Full Wrap
Full Wrap featuring side coverage is available to provide additional ballistic protection. When Full Wrap is added to clothing, the front and back panels overlap on each side providing an added tactical advantage (please see image above). Keep in mind that the additional ballistic material used for Full Wrap may lessen concealability slightly.  Full Wrap is available for an additional $170.00.
Features and Benefits
Ultra-concealable and light weight.
Extremely covert design, with a nearly invisible footprint.
Ideal for military, police, and civilians alike.
Hidden side zippers provide incredible ease when donning and doffing of the Gabriel BBL.
Our state of the art panel suspension system prevents rolling and sagging of ballistic panels inside the BBL, which enhances concealability.
Panel suspension system enables easy removal for washing.
Smart-Fabric utilizes the newest anti-microbial fabric technology to help you stay cool, dry and comfortable.
Anti-abrasion properties reduce impact acceleration to lessen the risk of injury.
Adjustment-free for more mobility. No underarm cutting, shoulder bulk/pain, or irritation points.
Velcro-free to ensure comfort and to prevent vest movement.
Two color options (black and white).
Option to purchase additional carrier vests for your ballistic panels.
Weighs approximately 4.5 – 5 lbs. depending on size.
Ballistics
Removable Kevlar® bulletproof interior liner for convenient cleaning and maintenance.
DuPont™ Kevlar® XP S300 Protection performance: NIJ IIIA Passed USA HP lab test.
Meets NIJ IIIA standards that will stop a 357 Magnum, 44 Magnum, 9mm, .45, hollow point ammunition and more.
Threat level IIIA is the highest level of protection available in soft body armor.
Provides identical anti-ballistic protective coverage area as traditional law enforcement body armor vests.
 The Gabriel BBL ballistic panel sizes (Large) - Front 198 Sq.In. / Back 207 Sq.In : Full wrap - Front 279 Sq.In / Back 192 Sq.In. 
 Specifications
Proudly manufactured in the United States of America.
Shell: Nylon/Spandex
Weight: 4.5-5 lbs (2-2.2kg). 
Testimonials
"It fits perfectly and is a beautiful garment--of course, it is a garment that one hopes never to test. Thanks so much!" – Jim P.
"Quality products. I was very happy to receive and try on each purchase. I hope I never have the opportunity to confirm the NIJ rating!" -Me
"The vest is like wearing a compression shirt. Easy to move and extremely comfortable!" – J
Sizing Instructions:
Use a tailor's tape for the measurements.
STEP 1: Measure around the chest / bust at the widest point. 
STEP 2: Measure around the waist at the widest point.
STEP 3: Use the chart below to acquire the "Standard" size.
(The Gabriel BBL sizes listed below are our "Standard" sizes.  If your size is not listed, click this link for

 

Custom Sizing And Color Options)
        
Shipping: Please allow 14-21 business days. A majority of our products are custom-made at the time you place your order and must pass rigorous quality assurance analyses before they leave our facility. Anti-ballistic materials (whether purchased from us or any other company) have an industry standard expiration of 5 years, and we strive to preserve our product's longevity by following a 'made to order' production approach. We pride ourselves in delivering the highest quality products to our customers, and appreciate your understanding.