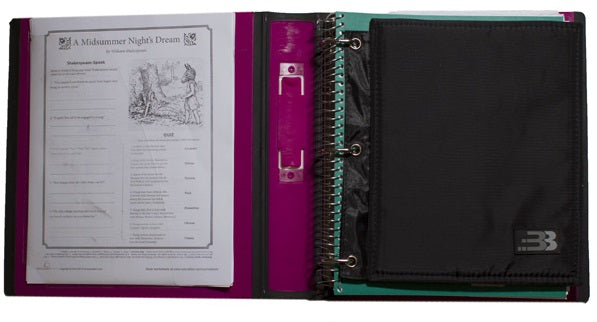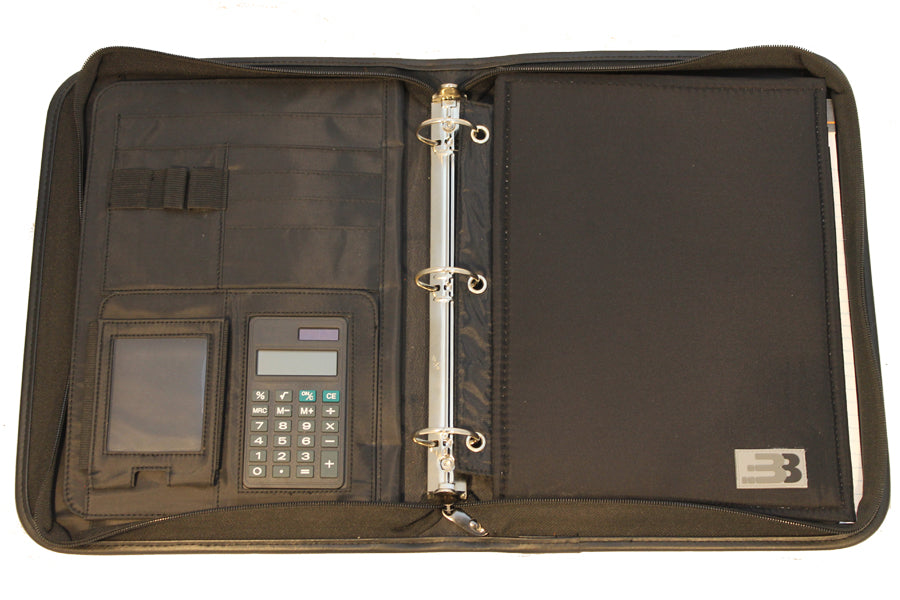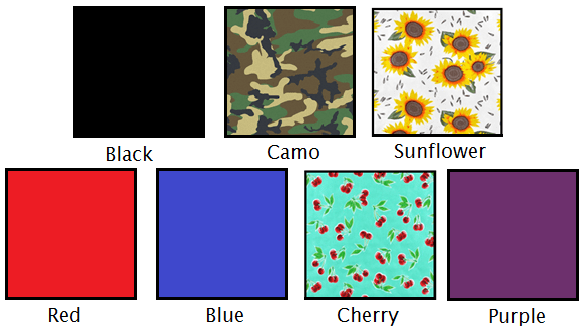 Bullet Proof 3-Ring Insert
Our 3-ring insert effortlessly clips into binders, clipboards, and notebooks to covertly make the item "bulletproof". It is ideal for students and business professionals alike who wants to enhance their safety at school or on-the-job. The semi-flexible NIJ IIIA anti-ballistic panel is made with the latest DuPont Kevlar technologies, and instantly adds approximately 102 square inches of vital personal protection in the event of a shooting incident. The insert is lightweight, discreet, and can be conveniently swapped into different items without compromising concealability.

Features and Benefits
Enhances the safety of your preferred school and work accessories.
Anti-ballistic panel weighs only 10 oz. (less than a can of soda).
102 square inches of discreet bulletproof protection.
Panel is versatile and easily transportable.
Nylon sleeve repels water, resists rips, and is easily cleaned.
Heavy-duty metal rings.
Ballistics
BulletBlocker utilizes the latest DuPont Kevlar technologies.
Tested to the NIJ IIIA standards stopping a 357 Magnum, 44 Magnum, 9mm, .45 caliber hollow point ammunition and more.
Specifications
Proudly manufactured in the United States of America.
Dimensions: 12"H x 8.5"W.
The insert is ¼ in (6.35 mm) thick.
Weight: 10 oz. (283 grams).
Sleeve: 100% 420-denier coated nylon.
Testimonials
"I am very happy that I found your products after my own exhaustive search and comparison shopping. One "key" differentiation was the fact that you have a broad range of bullet-proof items. My child goes to school with a backpack, but she carries around an overstuffed binder all day. So the 3-ring shield was the game-changer." -Shane
"My dad bought me one of these panels to clip into the zipper binder I bring to school every day. We both feel better knowing that I have something that can help protect me in case anyone ever brought a gun to school."- Amanda
Shipping: Please allow 14-21 business days. A majority of our products are custom-made at the time you place your order and must pass rigorous quality assurance analyses before they leave our facility. Anti-ballistic materials (whether purchased from us or any other company) have an industry standard expiration of 5 years, and we strive to preserve our product's longevity by following a 'made to order' production approach. We pride ourselves in delivering the highest quality products to our customers, and appreciate your understanding.