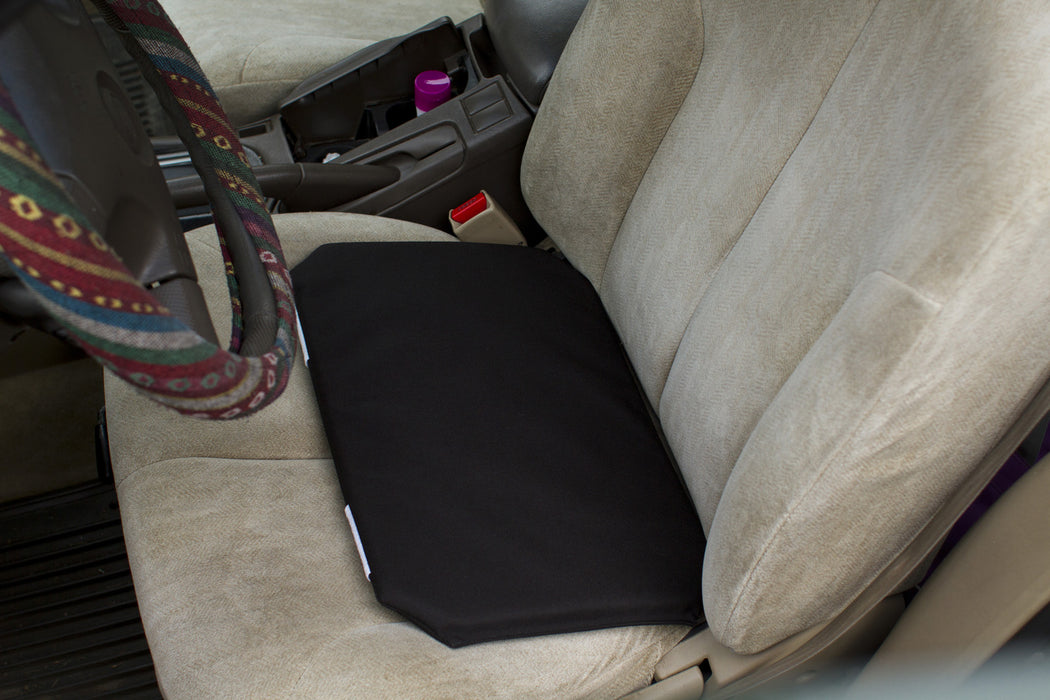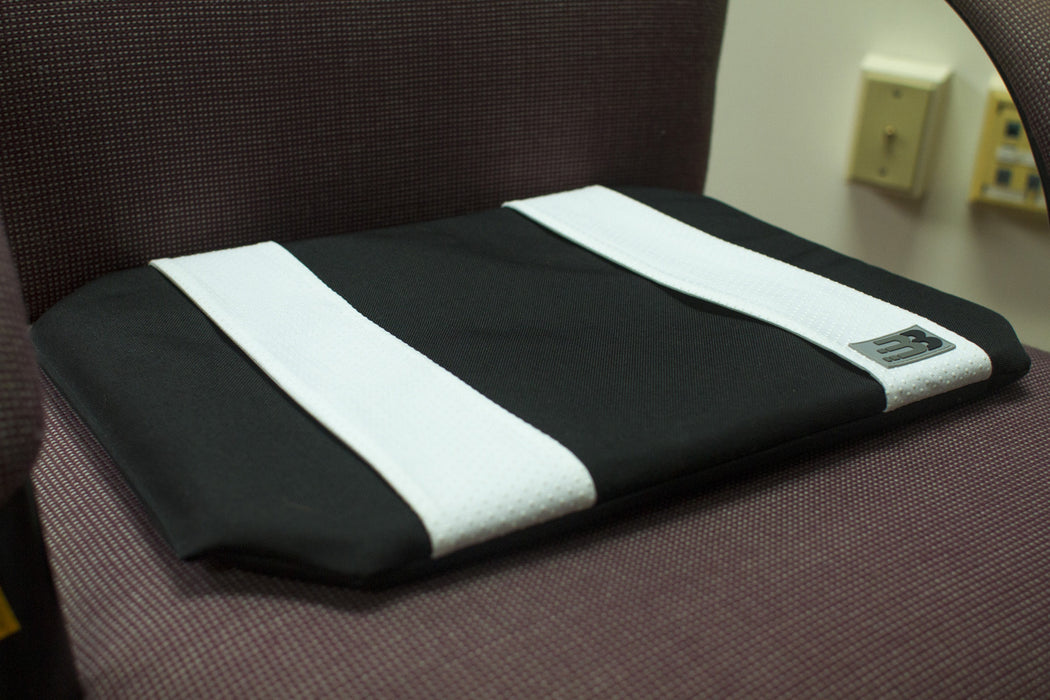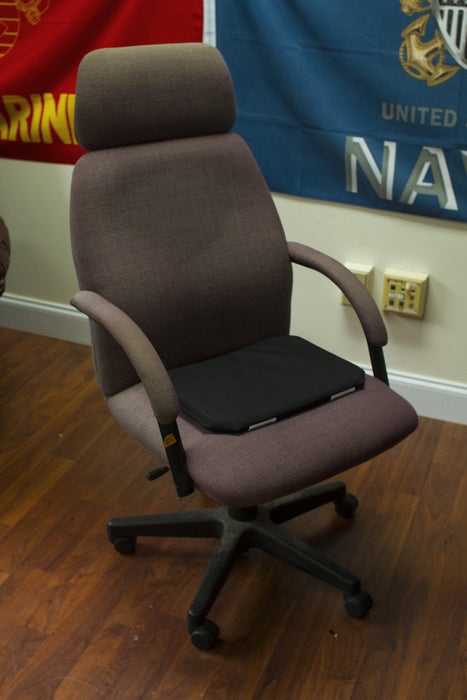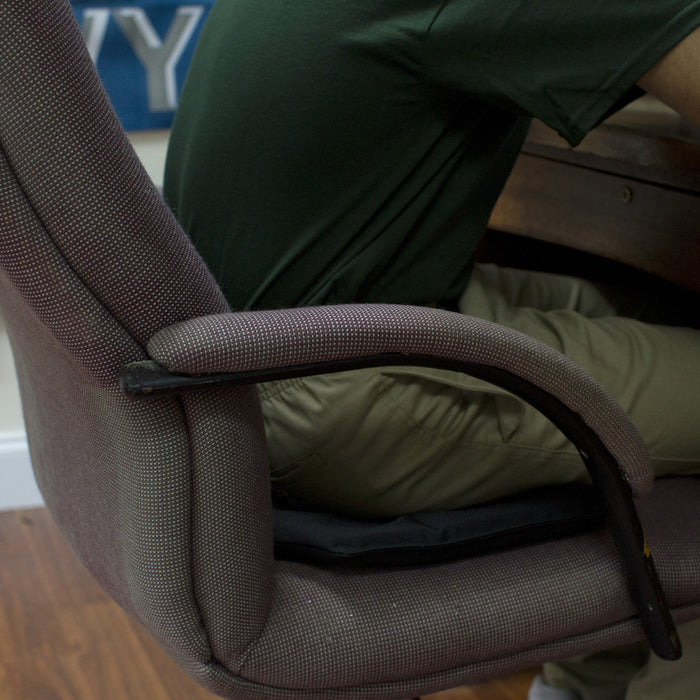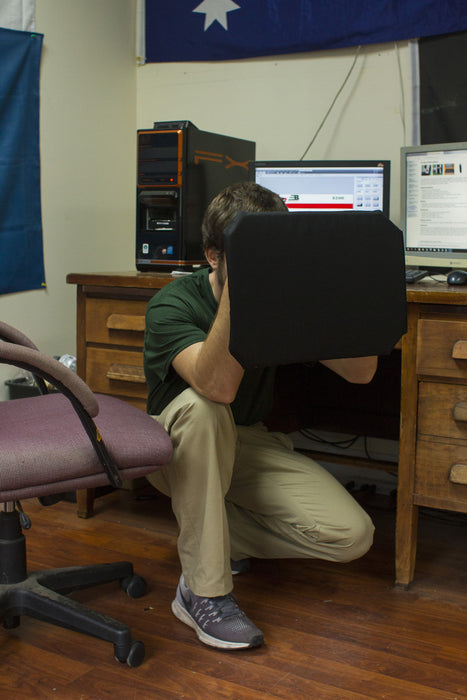 Safety Seat Shield (Bullet Proof)
Our NIJ IIIA Safety Seat is an ultra-discreet ballistic shield disguised as a functional seat cushion. Perfect for educators, medical professionals, lawyers, law enforcement officers, or anyone who would find peace of mind knowing they have their own personal safety device readily available in case of emergency. Made with the latest DuPont™ Kevlar® technologies, this panel is reliable, covert, and weighs in at only 22 ounces. Designed with comfort and usability in mind, the ballistic panel is protected between layers of cushion foam and the grab handles are covered with non-slip material to keep the product in place. 

Features and Benefits
Integrated NIJ IIIA ballistic panel.
Subdued tag for optimal concealability. 
1" thick non-absorbent closed-cell foam comfort cushion.
Ballistic Safety Seat weighs only 1lb 6oz (22 ounces).
Anti-Skid Gripper Fabric handles act as non-slip cushion grips.
1000D Nylon sleeve repels water, resists rips, and is easily cleaned.
Ballistics
Removable Kevlar® bulletproof interior liner for convenient cleaning and maintenance.
BulletBlocker utilizes the latest DuPont™ Kevlar® technologies.
Tested to the NIJ IIIA standards stopping a 357 Magnum, 44 Magnum, 9mm, .45 caliber hollow point ammunition and more.
Specifications
Proudly manufactured in the United States of America.
Dimensions: approximately 12" X 16" x 1.5".
Handles: Anti-Skid Gripper Fabric.
Sleeve: 100% 1000-denier coated nylon.
Testimonials
"Recently, I purchased two BulletBlocker seat cushions. They are remarkably light weight and what I believe contain a foam pad in addition to the bullet resistant material. The combination of outer fabric inner materials and two well placed straps to place an arm or two through are a simple, inexpensive way to assist in defending against most small arms fire up to 44 mag. What I like most about this armor is it doesn't appear to be what it is, no markings at all. This cushion just may save a life if you happen to be a target. Its size is just about right for protecting an individual's center mass. Personally, I don't want to be the one to employ this safety device, but given the wrong situation I'd be happy to have it." -Harvey
"Look at the society we are in today active shooters can pop up anywhere with little to no warning that has led me and my coworker to do a lot of research on bulletproof products and the final outcome was the bulletproof seat cushion. The product was more than expected and marketed with truth the material is soft, attractive and the most important aspect is the weight also the price is good and shipping time was reasonable. I purchased the cushion for my wife and showed her how to use it as a shield with the handy straps, she now has it sitting on her passenger seat and ready to raise if needed plus she can have a comfortable seat cushion while doing her speaking engagements and be prepared discreetly. I plan on purchasing one for my government vehicle..."  -Jim
View Our H.P. WHITE LABORATORY NIJ-STD-0101.06 Testing Performance Certification