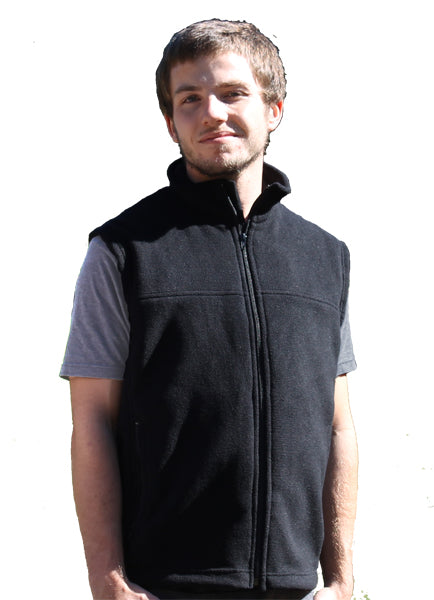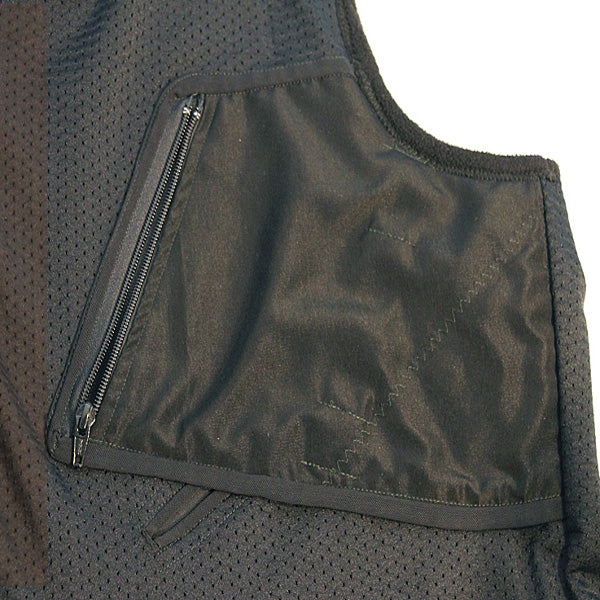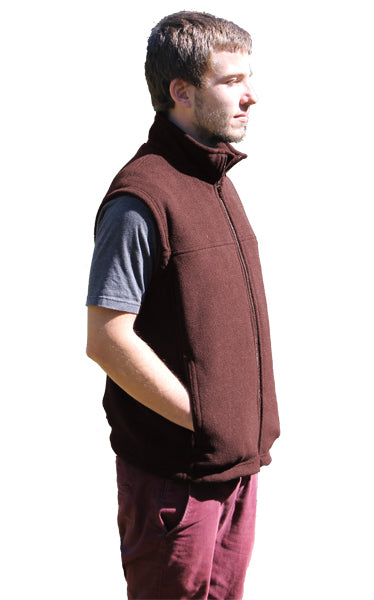 Fortress Fleece Vest (Bullet Proof)
Our BulletBlocker NIJ IIIA Bulletproof Fortress Fleece is a high-quality, high-performance vest made from ultra-soft polyester fleece. This product is manufactured entirely in-house, and is customized to fit your unique measurements for maximum concealability. Its modern materials and features make this vest ideal for men and women of all ages. When fully zippered, the stand-up collar seals in warmth for optimal insulation and comfort. The vest also includes two interior gun pockets (one on each side) with an internal strap to hold down the barrel or slide. Whether you are a hunter, hiker, or commuter, the Fortress Fleece is very versatile and perfect for anyone who desires light-weight anti-ballistic protection.
**Additional Option: Full Wrap
Full Wrap featuring side coverage is available to provide additional ballistic protection. When Full Wrap is added to clothing, the front and back panels overlap on each side providing an added tactical advantage. Keep in mind that the additional ballistic material used for Full Wrap may lessen concealability slightly.  Full Wrap is available for an additional $175.00.
Features and Benefits
Two interior gun pockets with a strap to hold the barrel or slide.
Two outside zippered panel pockets to hold valuables such as keys, money, or a cell phone.
Top quality 200 weight fleece.
Customized to fit your exact measurements so that the vest is discreet and comfortable.
Machine wash and dry for easy care and maintenance.
4 different colors options.
Weighs approximately 4 lbs.
Ballistics
Removable Kevlar panel for cleaning and maintenance.
Meets NIJ IIIA standards that will stop a 357 Magnum, 44 Magnum, 9mm, .45, hollow point ammunition and more.
Provides identical anti-ballistic protective coverage area as traditional law enforcement body armor vests.
Specifications
Proudly manufactured in the United States of America.
Testimonials
"I received the vest and let me just say THANK YOU! It fits perfect and the color is exactly what I was expecting. I really appreciate your assistance in the process. I will definitely recommend this company." ~ David G.
"This product looks and feels more like its non-bullet proof analog as any I have ever seen." ~Mark E.
"They did a really good job on design the vest to fit me just right" ~Tommy
How To Measure
Chest:
Measure under arms and across shoulder blades.
Sleeve:
Measure from center back of neck, over the shoulder, down the arm to wrist.
Waist:
Measure around your waistline.
Shipping: Please allow 14-21 business days. A majority of our products are custom-made at the time you place your order and must pass rigorous quality assurance analyses before they leave our facility. Anti-ballistic materials (whether purchased from us or any other company) have an industry standard expiration of 5 years, and we strive to preserve our product's longevity by following a 'made to order' production approach. We pride ourselves in delivering the highest quality products to our customers, and appreciate your understanding.