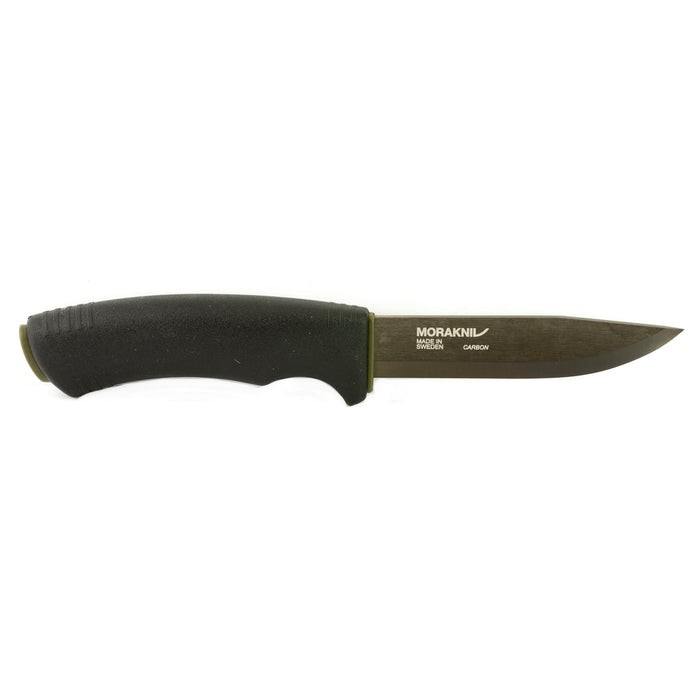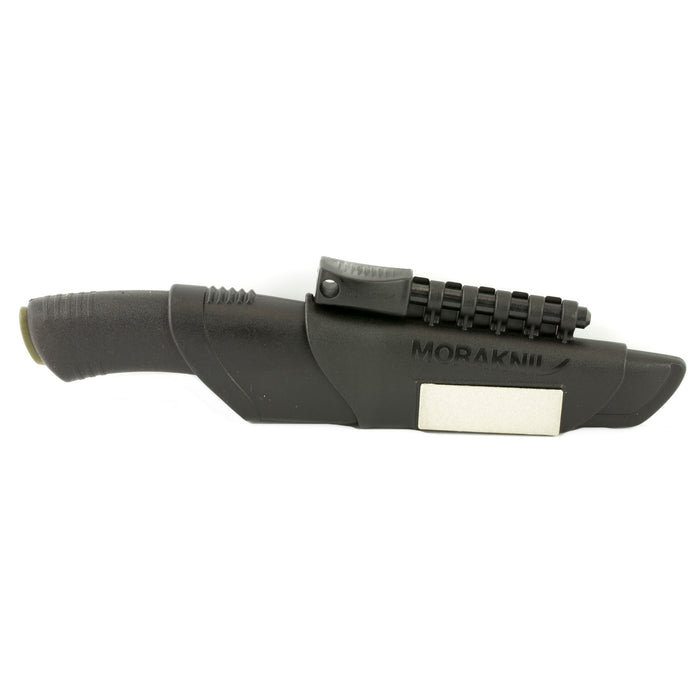 Industrial Revolution Morakniv Bushcraft Survival Fixed 4.3"
The Morakniv Bushcraft Survival Black is an indispensable tool for a variety of outdoor, hunting, emergency, or tactical applications. High carbon steels are preferred in applications that demand durability and frequent regrinding and at the core is the Bushcraft Black knife with its razor-sharp, burly 1/8-inch (3.2 mm) thick carbon steel blade treated with an anti-corrosive black coating. The scandi grind makes it a perfect Bushcraft knife as it prevents the knife from slipping off easily, bites into the surface without getting stuck, is sharp, and stays sharp longer. The 4.3 (109 mm) long blade is relatively thin making it easier to carve with. It comes with a black plastic sheath, with interchangeable belt clip and belt loop, that holds a Morakniv Fire Starter (included) and features an integrated diamond sharpener, making it easy to sharpen the blade. The spine of the blade is ridge ground so that it can be used with the Morakniv fire starter that lasts approximately 7,000 strikes and produces a 3,000 degree spark, even when wet. The ergonomic handle with high-friction rubber grip gives the feeling of control, making work easier and more enjoyable, as if the knife were an extension of your hand. To further avoid corrosion, clean and wipe knife dry plus oil the blade after each use. 
Specifications and Features:
Industrial Revolution Morakniv Bushcraft Survival
Blade Thickness: 0.125"
Blade Length: 4.3"
Total Length: 9.1" 
Net Weight: 8.1 oz. 
Carbon Steel Blade
Rubber Handle
Black
Sheath with integrated diamond sharpener and fire starter included